Treatment
 Even in dentistry is valid a motto:
One can only deal with what can be seen, that is why we carry out all operations under the control of the operation microscope with maximum magnification.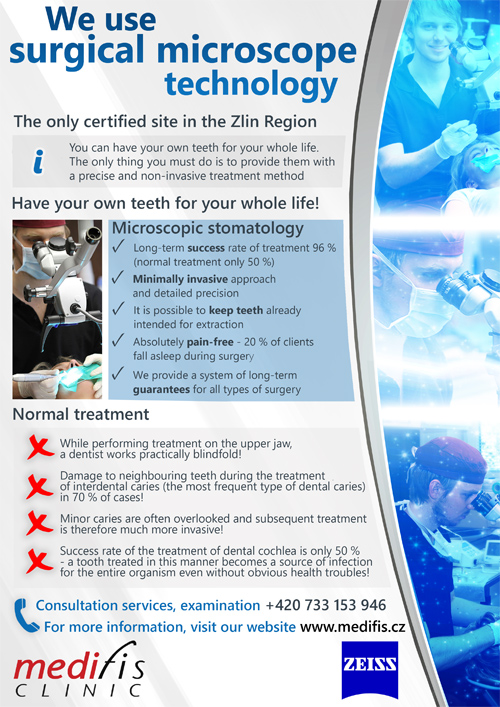 Cofferdam use:
Another necessary condition for the quality of treatment is Cofferdam latex diaphragm to shield the treated tooth from the rest of the oral cavity. For the patient it presents more comfort and safety and also prevents swallowing and inhaling of foreign objects. Mucosa is protected from injury and disinfectants. With the Cofferdam technology complete exclusion of moisture under the gum line areas is provided and thus hundred percent adhesion of filling materials to the tooth is secured.
Painlessness 
We place of course in all potential painful procedures greatest value in a gentle, painless and anxiety-free treatment due to anesthesia or anesthetic gel use.